Interdisciplinary faculty teams will propose to address a global challenge in collaboration with an international partner. Student teams will propose projects that fit within the topics of the faculty team's awarded proposals.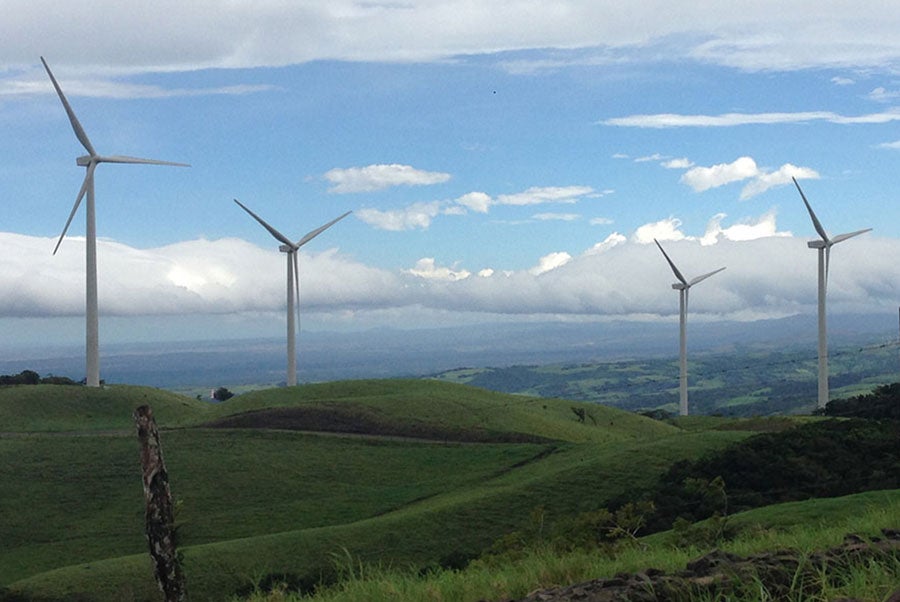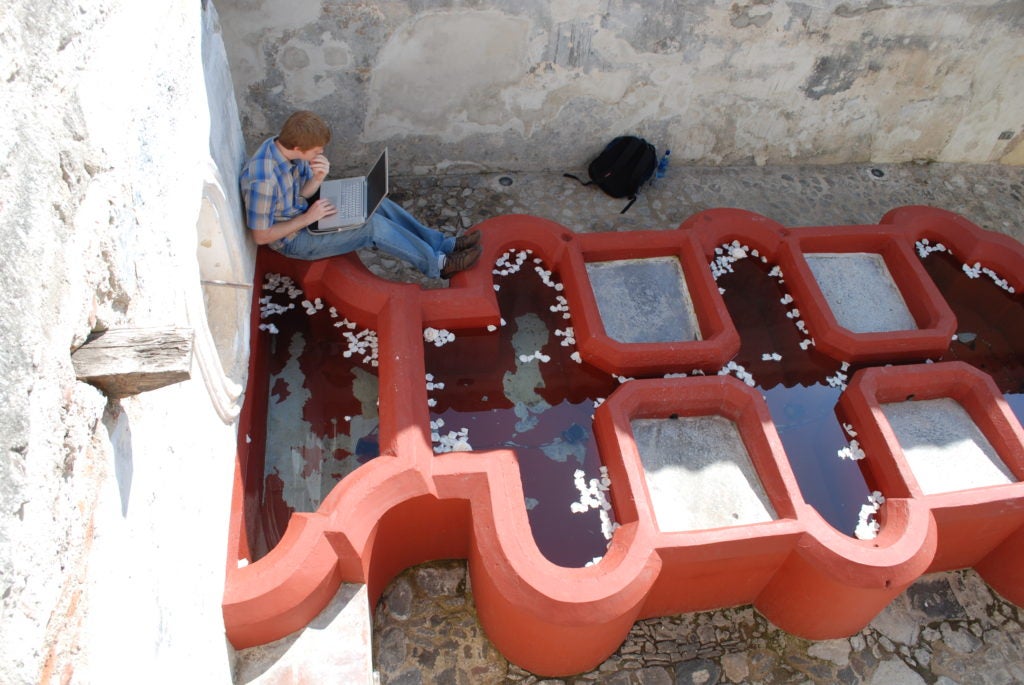 For Faculty
Faculty are critical to the success of the President's Award for Global Learning.
Faculty teams are comprised of 2-3 faculty. Faculty form interdisciplinary teams and identify both a global challenge and an international partner, considering how their project and/or regional expertise contribute to the team. The proposed challenge has to be one that can be addressed in a global context, strengthened from an interdisciplinary perspective and is not specifically related to an individual's research agenda. The faculty team should consider how to expand existing research interests or international relationships to incorporate interdisciplinary student learning. Students will then identify a new problem space and appropriate project or research-based questions within this area and will work under the faculty leadership throughout all phases of the program.
Each faculty team/student cohort will engage in experiential learning with both on-campus coursework and international travel.  Faculty teams, in virtual collaboration with the international partner(s), will teach two courses to the program participants:
Spring 2024: A 3-credit course that focuses on the technical, cultural, and language/linguistic learning aspects associated with both the global challenge and the student projects. Language/cultural instruction may be taught by a member of the faculty team or by an outside specialist
Fall 2024: A 1-credit course that focuses on project outcomes, including sharing lessons learned, disseminating information pertinent to the project to local and regional audiences, as appropriate, and increasing visibility for the identified global challenge
Travel to one or two international locations may occur during spring break 2024, summer 2024, and/or December 2024-January 2025 (winter term). Travel can include one or two trips for a total of six weeks abroad.
All UT faculty, including tenure-track and non-tenure track positions, are encouraged to apply.
Award Details
$11,000 honorarium for faculty leaders
All international travel expenses covered
$5,000 program implementation budget
Administrative support from Texas Global
Eligibility
The President's Award for Global Learning is open to all UT Austin tenured and tenure-track faculty members, lecturers, and professors of practice. University administrators at the Dean (not including Assistant or Associate Deans) or Vice President level with faculty appointments are ineligible. Teams of 2-3 faculty members must consider a topic that will benefit from being addressed from an interdisciplinary perspective. Only one proposal per faculty member may be submitted.
Attend or view an information session or meet with Texas Global staff to review the faculty roles and program expectations before submitting a proposal.
A letter of support from the most appropriate academic leadership (e.g., department chair, center director, etc.) at UT Austin for the proposed collaboration for each faculty member. The letter must include a statement of support for the faculty member to co-teach the 3-credit and 1-credit courses.
Written acknowledgement from the dean for each faculty member in support of the proposal and indicating their support for the faculty to co-teach the fall and spring courses.
Commit to fulfill all program expectations, including travel with the team for two trips (maximum of four weeks of travel).
Apply
Applications are now closed.
---
For Students
Student teams are comprised of 3-4 students from different majors and/or colleges and schools. International students are eligible and encouraged to participate. Individual student projects will be considered if appropriately justified and under exceptional circumstances.
Apply
Faculty programs will be announced at the beginning of the Fall 2023 semester. Once announced, select a  Faculty Program. Attend an information session to learn more.
Form a team with 3-4 undergraduate students from different majors.
Identify a project that fits within the faculty program's theme. Choose from a list of project examples or propose your own.
Submit application by November 1. Applications must be in PDF format and emailed to presidentsaward@austin.utexas.edu by 5 pm on November 1.
Submit one application per team
Students can only join one team and submit one application
Application includes: 

Project Summary
Team Composition
Give back to UT
Student Resumes
Award Details
The award covers international travel expenses, living expenses, and health insurance
Eligibility
In order to apply, undergraduate students are required to satisfy the following requirements:
Minimum 3.0 cumulative GPA*
Good standing with the university**
Students have to be enrolled in the fall semester following summer participation
* Students with a GPA below 3.0 will be considered if endorsed by a faculty member.
** Students must be in good academic and disciplinary standing to apply to and participate in international education opportunities. Student may not be on disciplinary probation, suspension or deferred suspension at the time of application, prior to or during their time abroad. Students on academic probation may not apply or participate.
---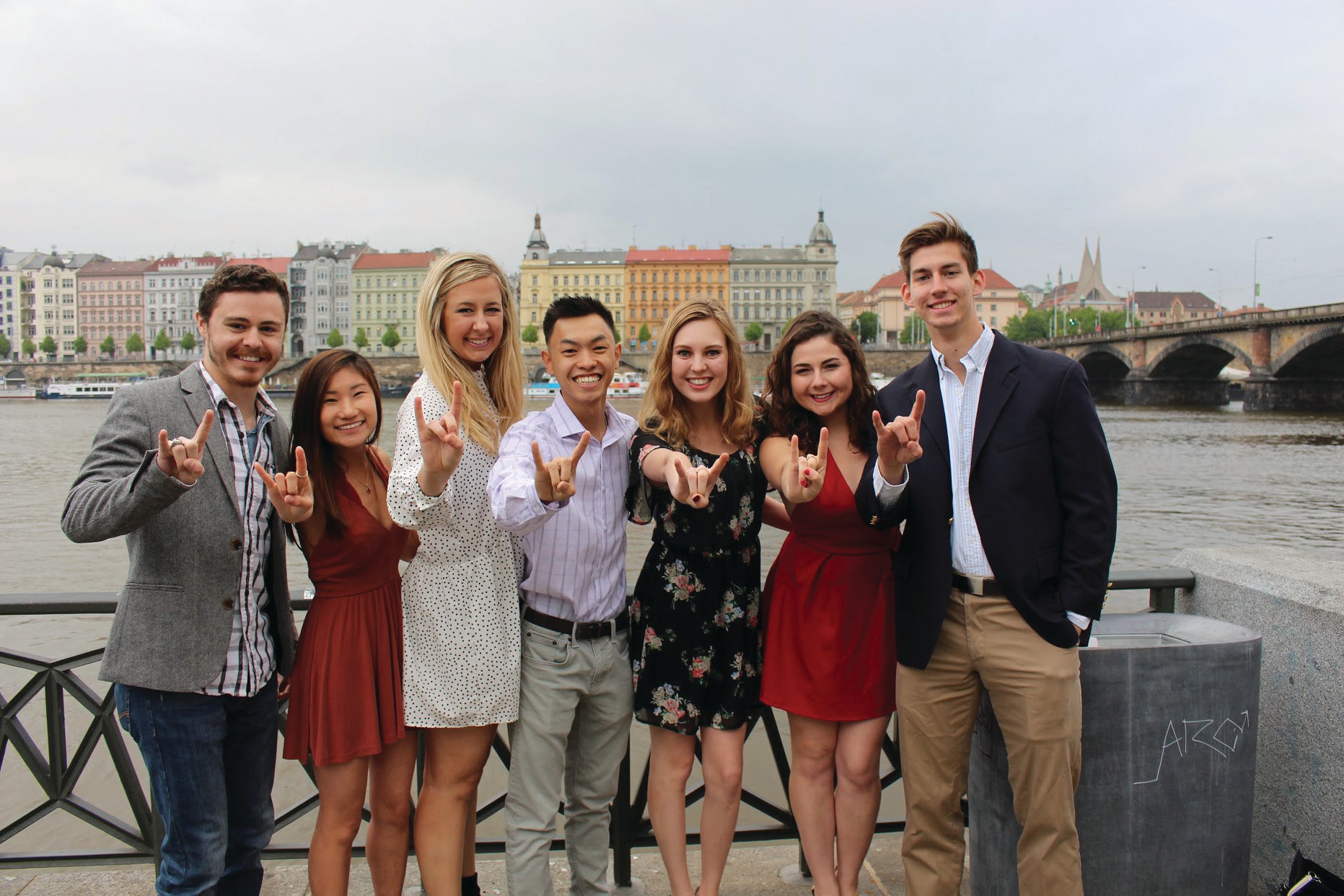 Get Started
If you are eligible and interested in submitting a proposal, attend an information session to learn more about the application and implementation process.