Interdisciplinary faculty teams will propose to address a global challenge in collaboration with an international partner. Student teams will propose projects that fit within the topics of the faculty team's awarded proposals.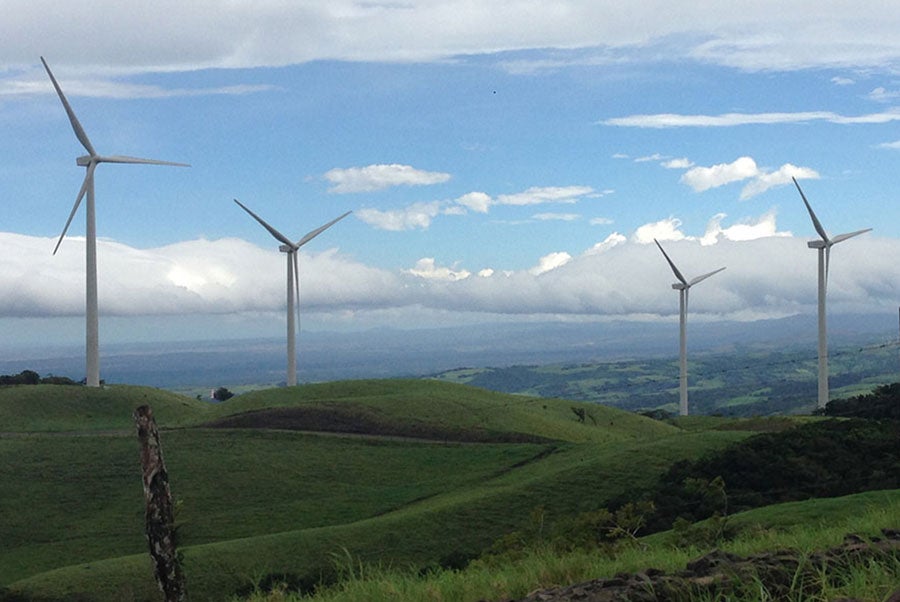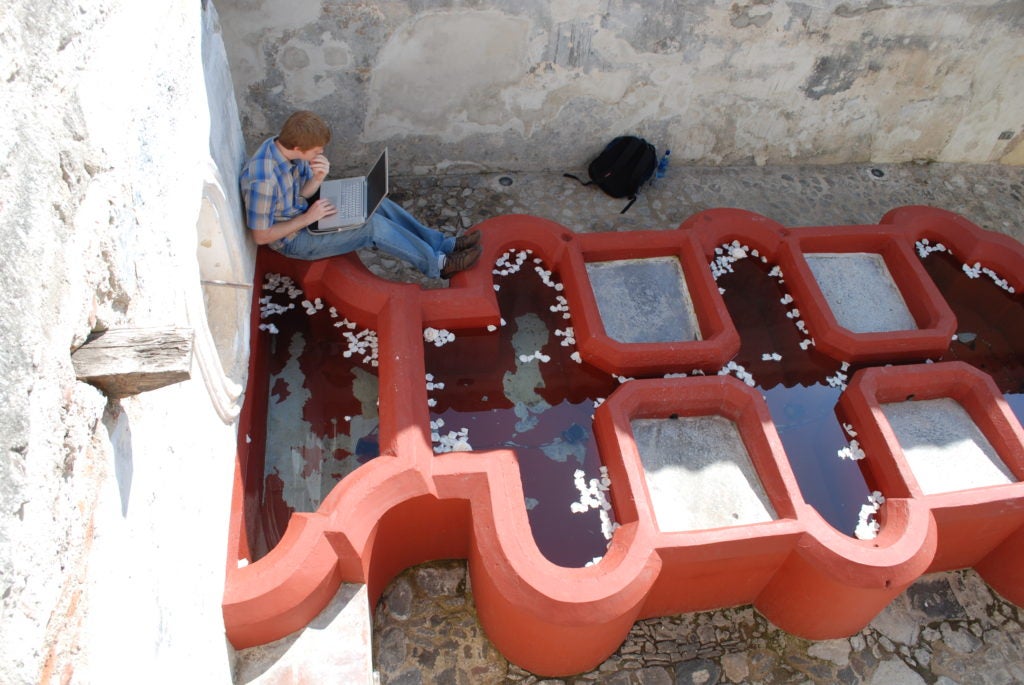 For Students
Student teams are comprised of 3-4 students from different majors and/or colleges and schools. International students are eligible and encouraged to participate. Individual student projects will be considered if appropriately justified and under exceptional circumstances.
Apply
Faculty programs will be announced at the beginning of the Fall 2023 semester. Once announced, select a  Faculty Program. Attend an information session to learn more.
Form a team with 3-4 undergraduate students from different majors.
Identify a project that fits within the faculty program's theme. Choose from a list of project examples or propose your own.
Submit application by November 27. Applications must be in PDF format and emailed to presidentsaward@austin.utexas.edu by 5 pm on November 27.
Submit one application per team
Students can only join one team and submit one application
Application includes:

Project Summary
Team Composition
Give back to UT
Student Resumes
Award Details
The award covers international travel expenses, living expenses, and health insurance
Eligibility
In order to apply, undergraduate students are required to satisfy the following requirements:
Minimum 3.0 cumulative GPA*
Good standing with the university**
Students have to be enrolled in the fall semester following summer participation
* Students with a GPA below 3.0 will be considered if endorsed by a faculty member. ** Students must be in 
good academic and disciplinary standing
 to apply to and participate in international education opportunities. Student may not be on disciplinary probation, suspension or deferred suspension at the time of application, prior to or during their time abroad. Students on academic probation may not apply or participate.
Project Examples
Leading with Peace: Lessons from Northern Ireland
History and Heritage

Identify, explore, and enhance the role of contested heritage sites as inclusive place-making in communities through Corrymeela's Legacies of Conflict program, which seeks to address past violence and understand its influence on the present. Document oral histories of these sites and/or create short videos about the communities.

Peacemaking and Reconciliation

Research how restorative practices seek alternative pathways for humanizing those involved and healing through dialogue, negotiation, and problem-solving. Peacemaking strategies include storytelling, visual arts, literature, poetry, films, and podcasts. Student projects may include developing a cost-benefit analysis of peacemaking; working with a conflicted community on a policy change; creating a restorative art installation, organizing a slam poetry fundraiser; or applying restorative practices to an emerging social problem such as a school shooting.

Economy of Peace: A Focus on Well-Being

Examine how the concept of "well-being" has evolved from measuring quality-of-life attitudes captured by survey research to a broader understanding of personal and community ability and capacity to thrive economically and socially. Research the economic context of Northern Ireland and explore the social determinants of health in its communities to understand broader ideas of well-being in the region. Create a presentation on progress toward improved community well-being or papers summarizing community well-being "peace dividends" following the peace accords.
The Sustainable and Resilient Smart City in Japan
Focus on the implementation of smart city uses in a specific neighborhood or specific community types
Research the impacts of the implementation of smart city technologies such as artificial intelligence and robotics on culture, workforce, or health, or as these technologies relate to a specific group (such as seniors, people with disabilities, indigenous groups, etc.)
Explore how to best retrofit these technologies into the existing infrastructure or the cost association after disasters in communities that have this technology versus those that do not
Lives in Motion: Human and Animal Migration in Times of Environmental Change
Internal and cross-border human migration in Colombia
Challenge: Traditionally, small coffee growers in Colombia have employed itinerant migrant workers to harvest coffee. Rapidly changing economic, technological, and environmental conditions are affecting this system of coffee production.
Conduct interviews and surveys with local communities, itinerant coffee pickers, and coffee growers to better understand this system and the challenges ahead.
Develop an innovative model of coffee production to ensure the well-being of coffee pickers and coffee producers that is ecologically, socially, and economically sustainable.
Using social media platforms, develop a story so that international coffee consumers become aware of the challenges affecting traditional coffee harvest and production.
Ecological and economic transformations in the Quindío coffee region of Colombia and its impact on migratory songbirds
Challenge: North-American Migratory songbirds arrive to the Quindío coffee region every year. Ecological and human-led transformations in this region are affecting the flow of migratory songbirds.
Explore the factors affecting the decline of these migratory species in the Quindío region.
Analyze the ecological significance of native plants, particularly, the Guadua Angustifiola Kunst, to avoid deforestation and to preserve the ecosystem for migratory songbirds and other species in the Quindío.
Conduct interviews with ornithologists, farmers, and local community members in order to develop a story and social media program, such as a podcast channel, to spark curiosity and foster learning about the importance of migratory songbirds and their ecosystem.
Develop practical conservation guides using visual maps and local stories to spark curiosity and create awareness regarding the decline of migratory songbirds and other species in the Quindío.
Use media platforms, such as YouTube, to produce a short film, documenting the decline of migratory songbirds in the Quindío to inspire and inform conservation.
Sustainable model for socio-ecological cohabitation at the Monarch Butterfly Biosphere
Challenge: Rapidly changing economic, technological, and environmental conditions are affecting the migratory flow of the Monarch butterfly. The survival of this migratory species is important not only for ecological reasons, but also for the native communities surrounding the butterfly sanctuaries in Central Mexico.
Learn about the factors affecting the Monarch butterfly migratory routes and flow. Conduct interviews with local community members to explore the connection between their agricultural practices and the Monarch butterfly habitat, as well as the symbolic relevance of the Monarch butterfly for these communities.
Develop an interactive application that spark curiosity and create awareness for the conservation of migrant species in their communities based on the information collected in the visit to Michoacan.
Create a 360-video for a Metaverse virtual reality experience for the international community to incite conservation practices worldwide.
Produce a public artwork project to illustrate the interactions between the butterfly ecosystem in Central Mexico and local communities utilizing single or multiple art media but not limited to short stories and poems, murals, art installations, dance and music performances and/or creation of Instagram reels trends.
Water Scarcity in Kenya: Decentralized Desalination Using Renewable Energy

TECHNOLOGY: Develop an innovative technology or process for treating and purifying water in a sustainable and affordable way. Research and experiment with different materials and methods for removing pollutants and contaminants from water sources in combination with membrane desalination using reverse osmosis, such as using natural filters prior to solar-powered desalination. Create a working prototype of the water treatment system, help implement it in the field, and a research paper documenting the process and findings.
EVALUATION: Develop a framework to evaluate water demand and intervention success for communities in arid regions. This can include understanding the metrics that assess need in communities (whether water demand is being met and if water interventions are necessary) and outcome metrics to understand the impacts to households and communities. Examine existing intervention methods, such as rainwater harvesting, and determine which interventions would be most effective in specific contexts.
POLICY

: Research global policy frameworks that address the intersection of local development, climate change, and co-benefits of ecosystem services (such as water supply). For example, prepare a climate compatible development framework that guides the policy objectives and project impacts through a climate mitigation, adaptation, and local development lens. This framework would offer a novel contribution to the sustainable water production and delivery systems scholarship and help guide the evaluation of the project. 

COMMUNICATION & PUBLIC AWARENESS: Understand public opinion about the complicated economic, social and environmental issue of water and the decisions and tradeoffs that audiences make when deciding how to source water. Explore the social and cultural aspects of water scarcity, consumption and conservation in arid regions. Questions may focus on issues related to how the technology is presented and the different benefits and trade-offs that motivate consumer decision-making. These questions can be answered by conducting interviews and surveys with local communities to better understand their water needs, challenges, and practices. The results will then be used to develop culturally responsive communication campaigns aimed at promoting best practice as they relate to water stewardship and sustainable consumption.
---
For Faculty
Faculty are critical to the success of the President's Award for Global Learning. Faculty teams are comprised of 2-3 faculty. Faculty form interdisciplinary teams and identify both a global challenge and an international partner, considering how their project and/or regional expertise contribute to the team. The proposed challenge has to be one that can be addressed in a global context, strengthened from an interdisciplinary perspective and is not specifically related to an individual's research agenda. The faculty team should consider how to expand existing research interests or international relationships to incorporate interdisciplinary student learning. Students will then identify a new problem space and appropriate project or research-based questions within this area and will work under the faculty leadership throughout all phases of the program. Each faculty team/student cohort will engage in experiential learning with both on-campus coursework and international travel.  Faculty teams, in virtual collaboration with the international partner(s), will teach two courses to the program participants:
Spring 2023: A 3-credit course that focuses on the technical, cultural, and language/linguistic learning aspects associated with both the global challenge and the student projects. Language/cultural instruction may be taught by a member of the faculty team or by an outside specialist
Fall 2023: A 1-credit course that focuses on project outcomes, including sharing lessons learned, disseminating information pertinent to the project to local and regional audiences, as appropriate, and increasing visibility for the identified global challenge
Travel to one or two international locations (2 weeks per trip) may occur during summer 2023, and/or December 2023-January 2024 (winter break). All UT faculty, including tenure-track and non-tenure track positions, are encouraged to
apply
.
Award Details
$9,000 honorarium for faculty leaders
All international travel expenses covered
$5,000 program implementation budget
Administrative support from Texas Global
Eligibility
The minimum eligibility for faculty to participate in the program is:
Attend or view an information session or meet with Texas Global staff to review the faculty roles and program expectations before submitting a proposal.
A letter of support from the most appropriate academic leadership (e.g., department chair, center director, etc.) at UT Austin for the proposed collaboration for each faculty member. The letter must include a statement of support for the faculty member to co-teach the 3-credit and 1-credit courses.
Written acknowledgement from the dean for each faculty member in support of the proposal and indicating their support for the faculty to co-teach the fall and spring courses.
Commit to fulfill all program expectations, including travel with the team for two trips ( maximum of four weeks of travel).
The call for proposals is now closed.
---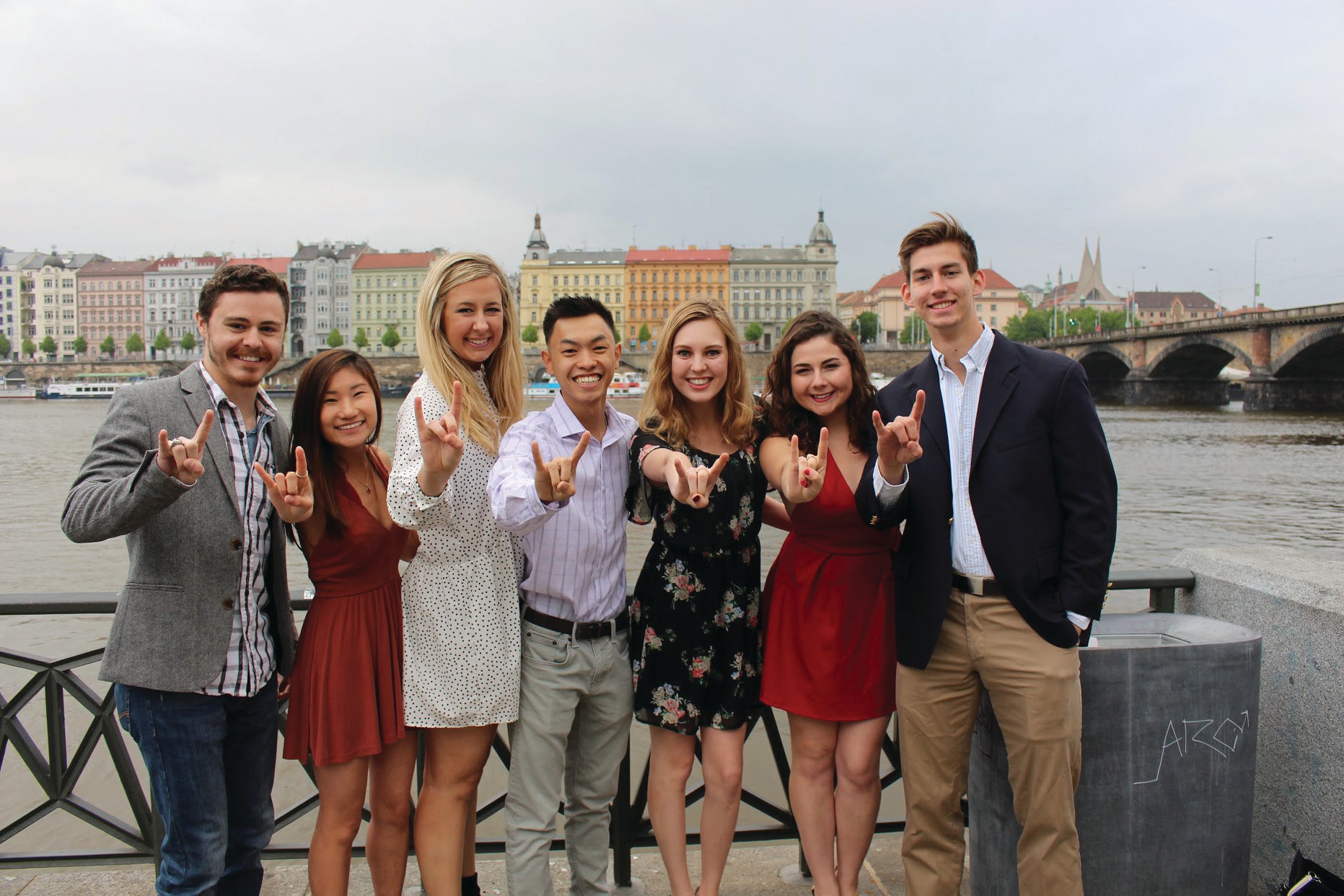 Get Started
If you are eligible and interested in submitting a proposal, attend an information session to learn more about the application and implementation process.