The President's Award empowers students and faculty to examine global challenges while incorporating in-country learning into the classroom experience. With your support, the program can have even more impact. What starts here changes the world, and it starts with you.
---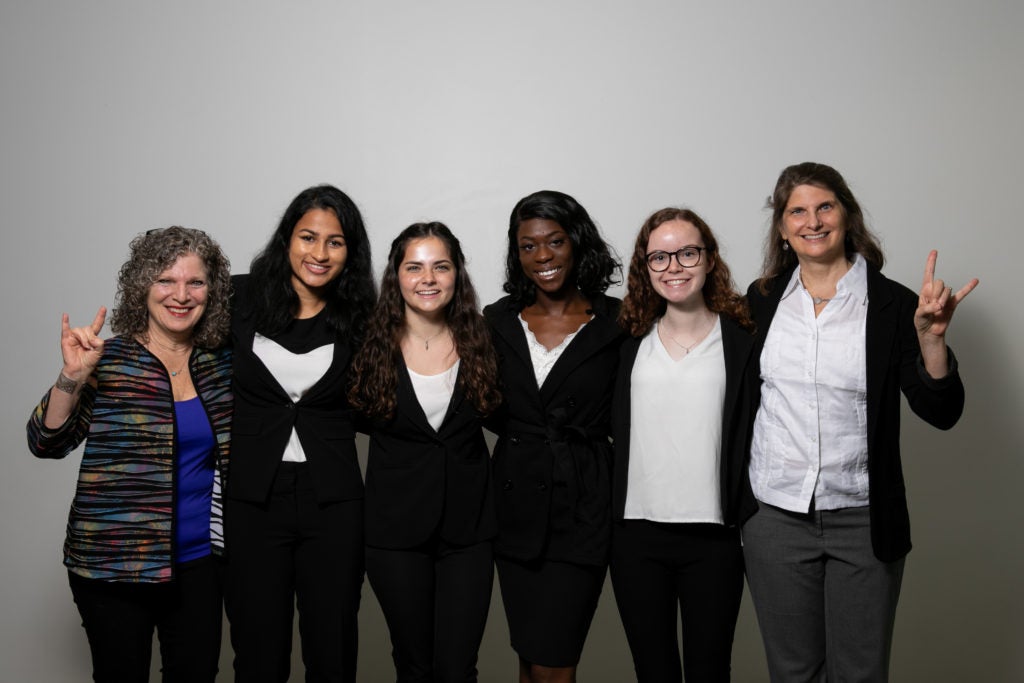 Invest in the President's Award for Global Learning
The President's Award for Global Learning allows faculty and students across academic disciplines to innovate and explore new ideas and solutions across the world.
The award provides critical funding for project implementation and international travel expenses to students and faculty. The teams work with international partners during an intensive spring course to plan and prepare their projects. After completing their projects, the students continue to work in their teams to share their experience and bring learning back to campus.
Your support helps offset project costs, equipment, student travel and other expenses with direct impact on the students and communities with whom they work. Your investment in the President's Award for Global Learning helps make UT a leading global university and a global force for good.
"This program is a great opportunity for ambitious undergrads to collaborate and bring a project to life. Most importantly, this program has given me the opportunity to take part in something much larger than myself by hopefully impacting the world and moving the needle on a global issue."

– Rebecca Chen, 2018 President's Award Winner: Africa – The Color Complex: Unraveling the Stigma of Colorism in Global Communities
Thank you for changing the world by supporting the President's Award for Global Learning and empowering students to take on our most pressing challenges.