2019-2020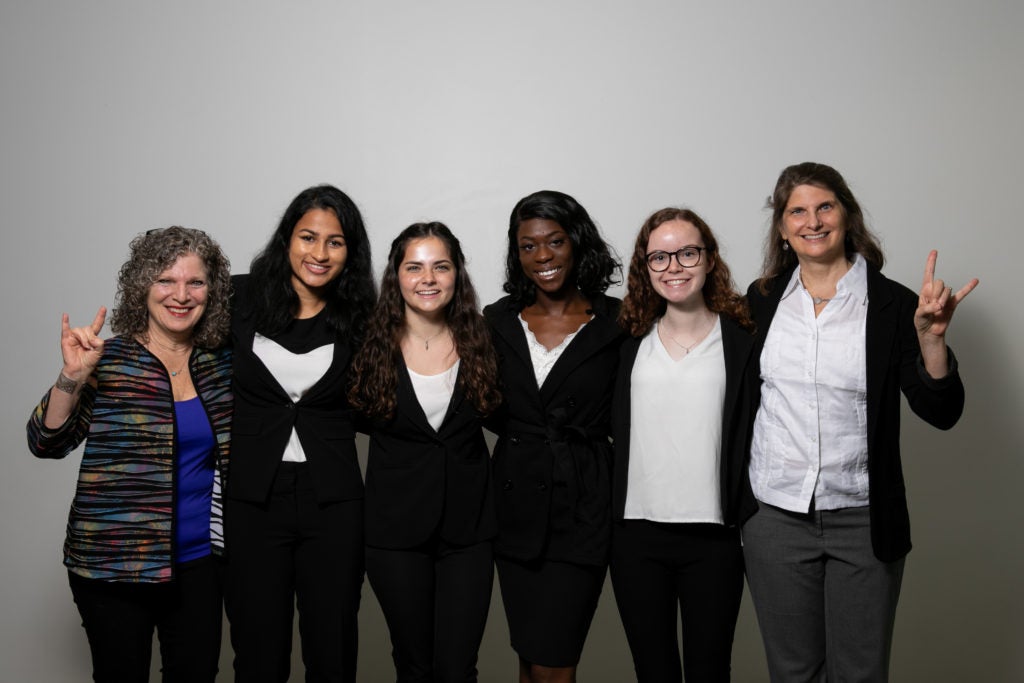 Using Interprofessional Education to Improve Community Health in Kenya
Sub-Saharan Africa Region
Explore the new Community Based Education and Service model implemented by Moi University and the Academic Model Providing Access to Healthcare (AMPATH)
Student team members: Kristine Adiele, Lauren Cebulske, Livia Frost, Siddha Sannigrahi
Graduate Student Team Member: Kristian Jones
Faculty team members: Julie Zuniga, Alexandra Garcia, Suzanne Seriff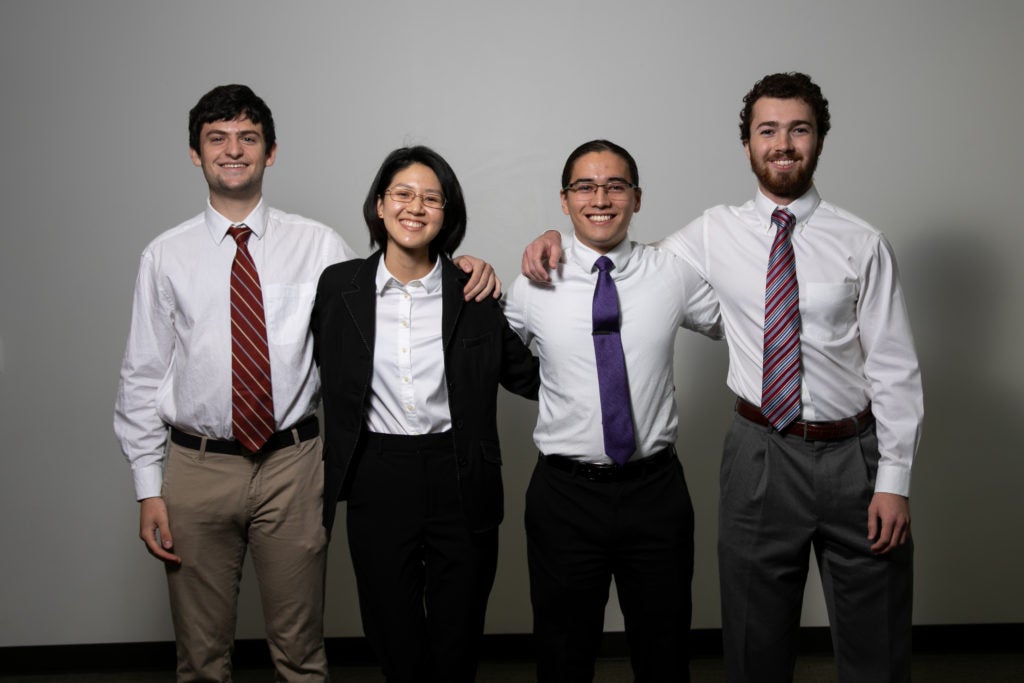 How Autonomous Vehicles Might Aid Vulnerable Populations: A Case Study in Tokyo 2020 Olympic and Paralympic Games
East Asia Region
Research how the elderly and disabled react to autonomous vehicles during the 2020 Tokyo Olympics
Student team members: Jean Kureyama, Eliezer Pearl, John Sherar, Peter Sumners
Faculty team members: Junfeng Jiao, Junko Hatanaka
Graduate student team member: Yefu Chen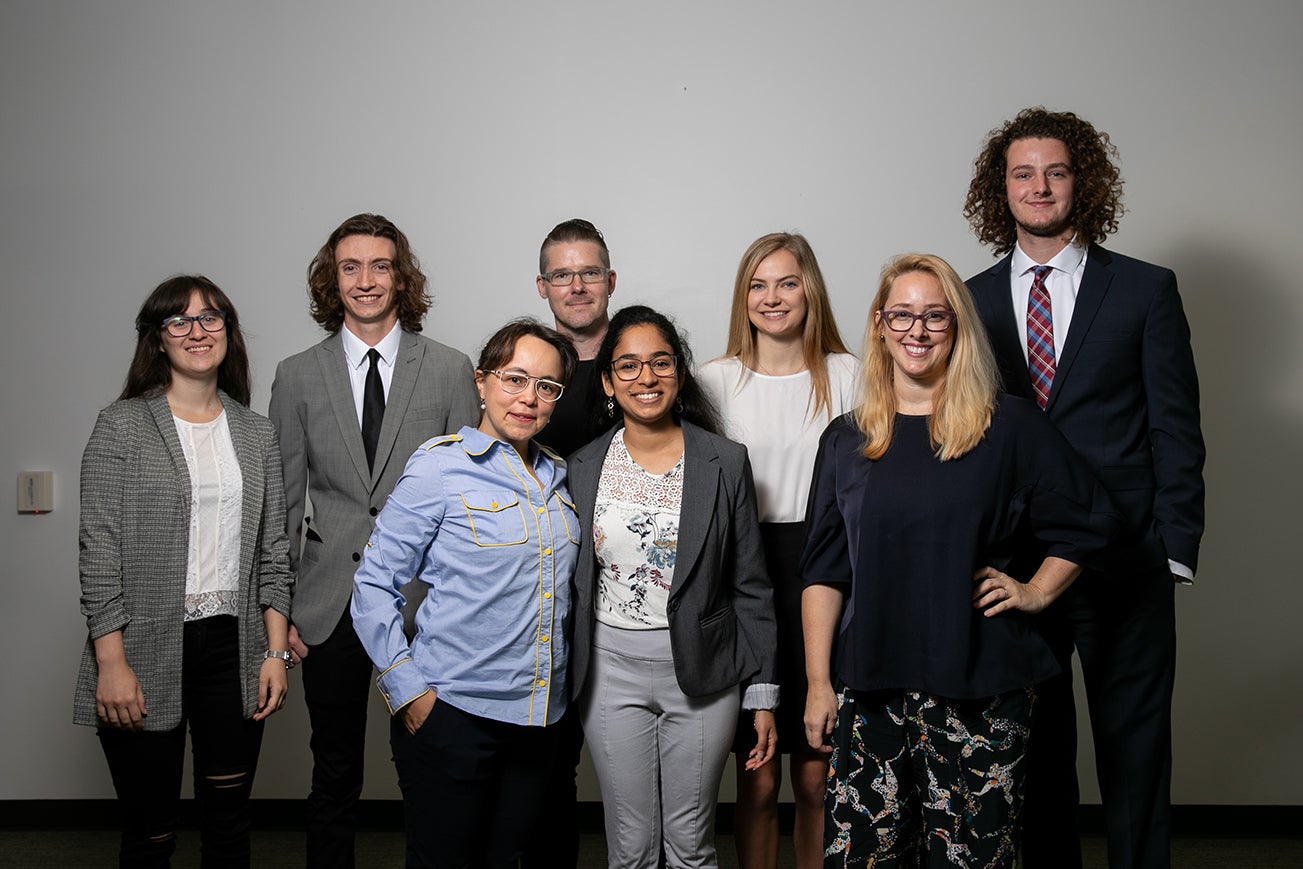 Sustainable Embellishments for the Apparel and Textile Industry in Copenhagen
Europe, Russia and the Caucasus Region
Create embellishments for garments/accessories that biodegrade or form circular product cycle, preventing them from ending up in landfills or the environment
Student team members: Lilli Bennett, Cole Collins, Dominic Schillace, Shroothi Ramesh
Faculty team members: Jessica Ciarla, Luisa Fandino, Nathaniel Lynd
Graduate student team member: Jennifer Imbrogno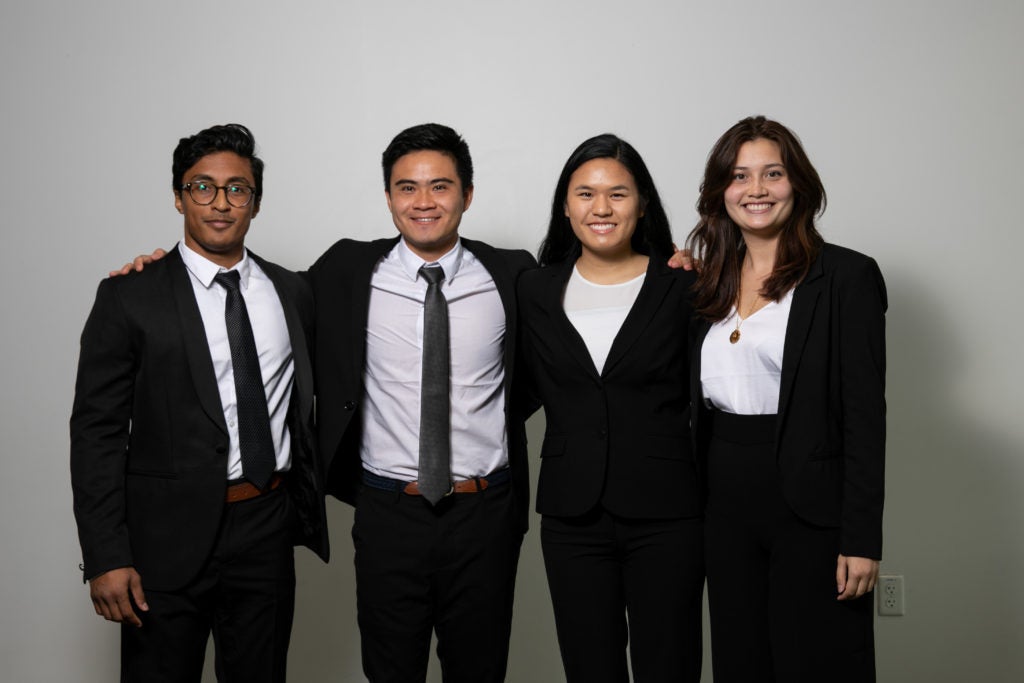 A Bittersweet Burden: Understanding Causes and Consequences of Diabetes Complications Using Design-Thinking in Puebla, Mexico
Central America, Mexico, and the Caribbean Region
Study patients in Puebla, Mexico, hospitalized with preventable, acute complications of diabetes in order to identify both medical and sociocultural systems gaps in diabetes care and to generate insights on potential points of intervention
Student team members: Harrison Mark, Kanishka Mitra, Kathryn Quan, Joyce Tiong
Faculty team members: Jacqueline Angel, Dr. Meghana Gadgil, Meeta Kothare
Graduate student team member: Christian Vazquez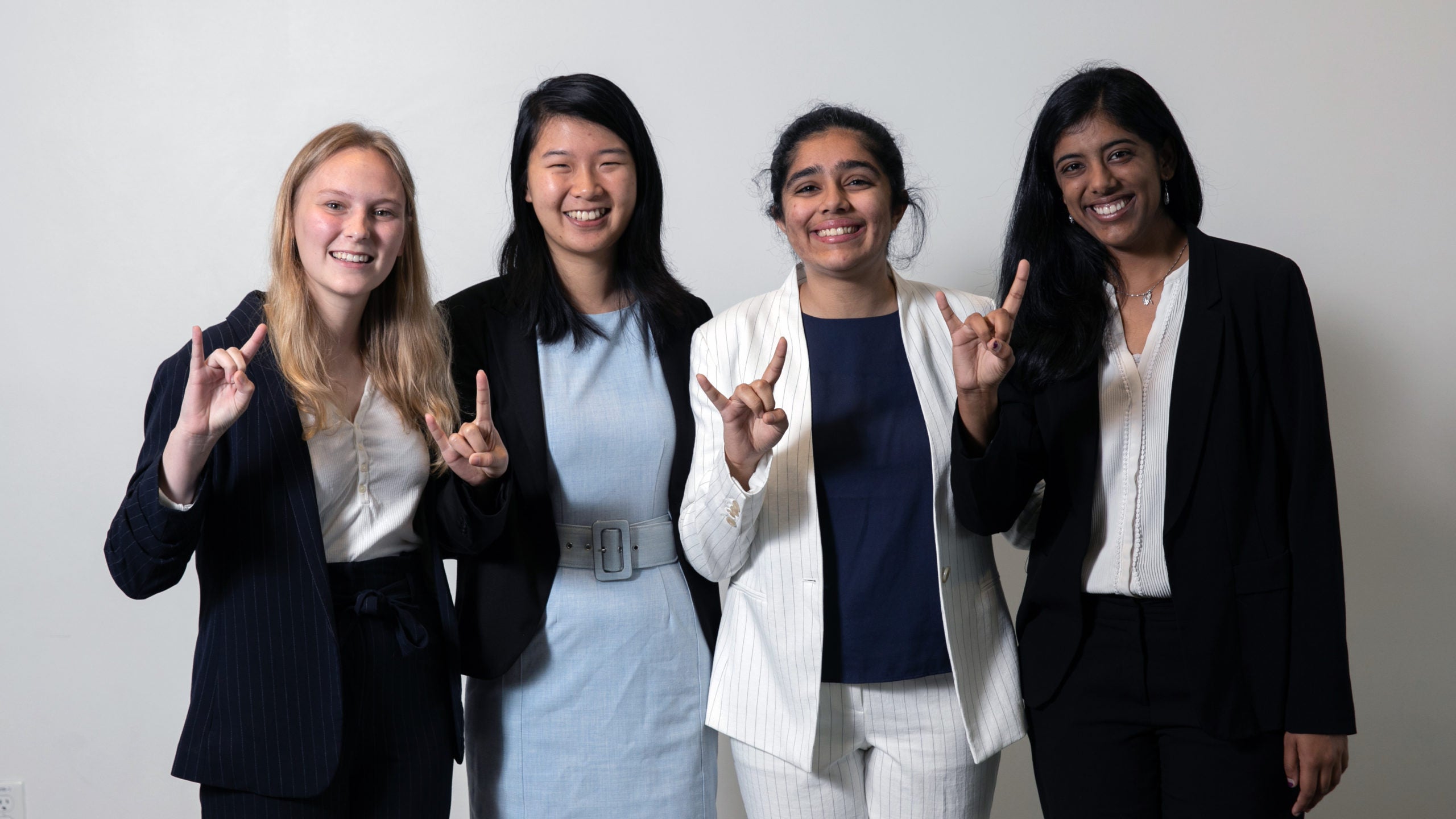 Developing Equality: Creating a Mobile Application to Address Health Inequalities for LGBTQ+ South Indians
South/Southeast Asia and Oceania Region
Create mobile and web-based technology to deliver an adapted LGBTQ+ health and sexual health curriculum for regional health care providers in Chennai, India
Student team members Shelby Hobohm, Nima Rahman, Shilpa Rajagopal, Rosaleen Xiong
Faculty team members: Sharmila Rudrappa, Patricia Hamilton-Solum, Paul Toprac
Graduate student team member: Aniruddhan Vasudevan
---
2018-2019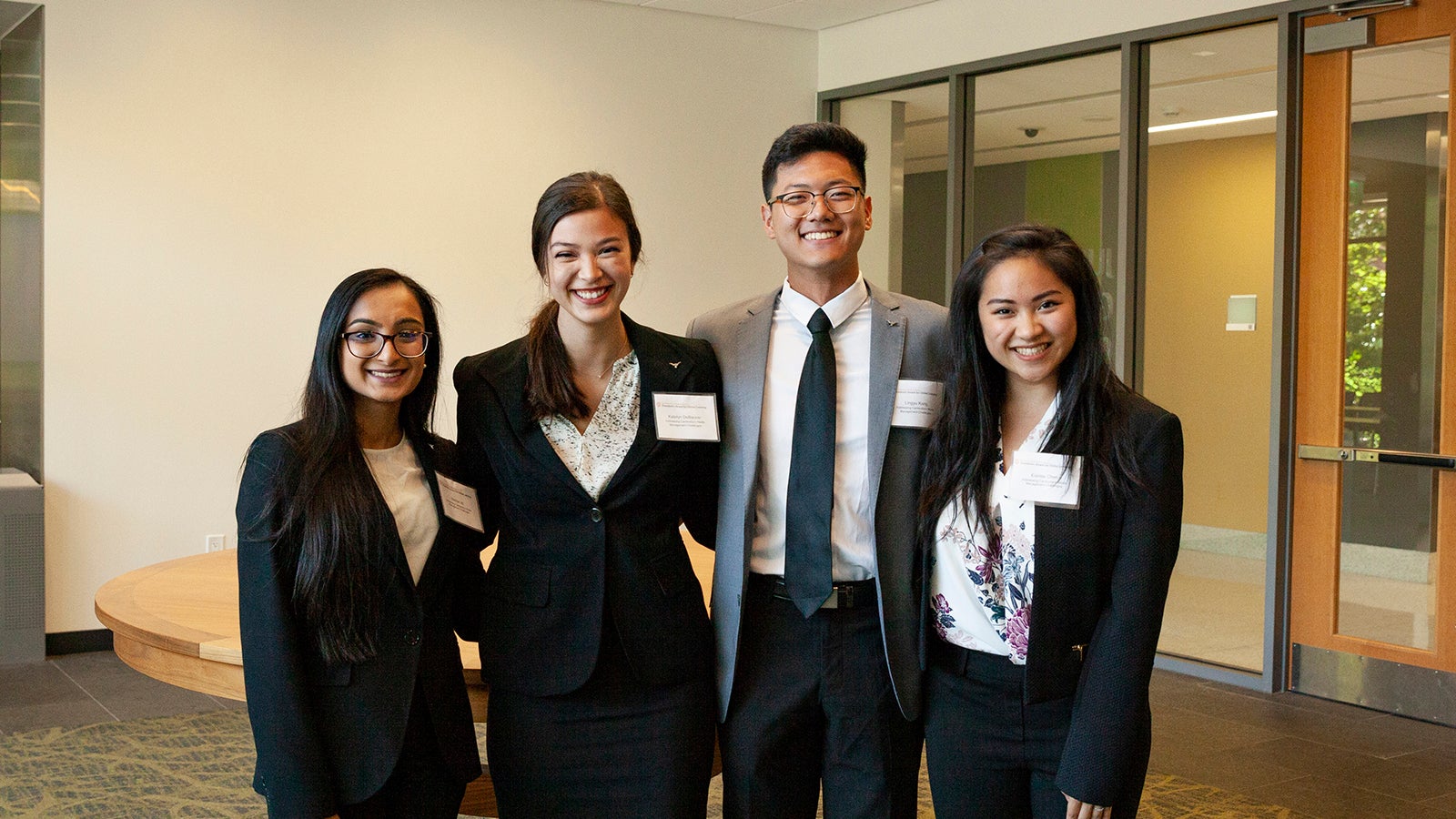 Addressing Cambodia's Waste Management Challenges: A Proposal for Co-Generating Entrepreneurial Solutions with Local Communities
Southeast Asia
Test a pilot educational model in communities and encourage shifts in cultural views on waste while teaching the tools needed to generate solutions. Student team members: Simran Ali, Eunise Chen, Katelyn DeBacker, and Lingyu Kong. Faculty team members: Dr. Jenny Knowles Morrison, Dr. Lucy Atkinson, and Dr. Kasey Mariko Faust.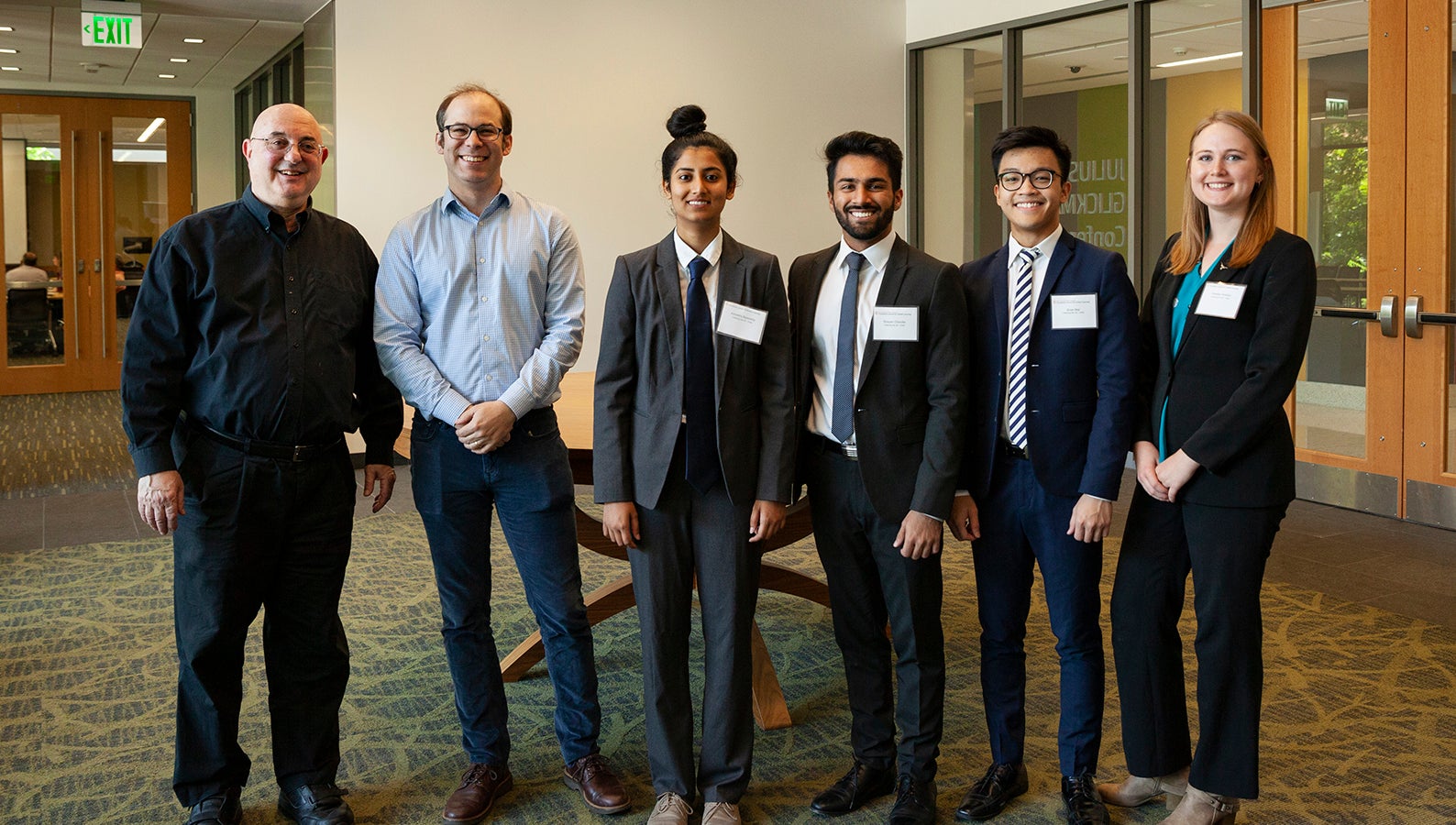 Clearing the Air: Using Scalable, Low-Cost Sensors to Address India's Air Quality Knowledge Gaps
South Asia
Distribute low-cost sensors to measure air pollution in India. Student team members: Shayan Charolia, Heather Howton, Brian Mai, and Advaitha Reddy. Faculty team members: Dr. Joshua Apte and Dr. David Eaton.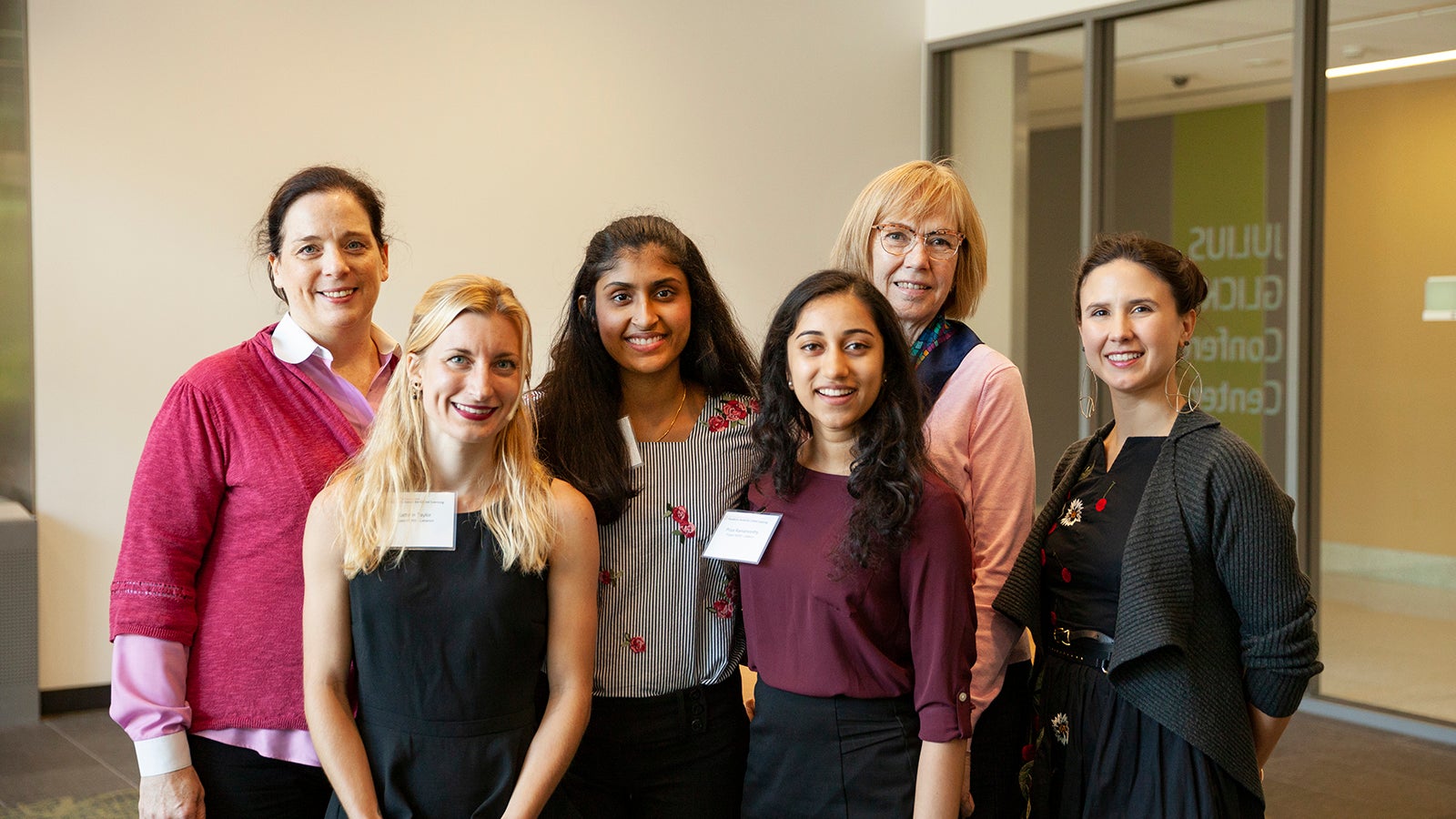 Women's Hygiene, Empowerment and Research for Social Impact (HERS)
Middle East and Central Asia
Analyze and address empowerment through the creation and study of appropriate, sustainable menstrual hygiene products for women in refugee camps in Lebanon. Student team members: Ishani Chakravarty, Edith Muleiro, Priya Ramamoorthy, and Kathryn Taylor. Faculty team members: Dr. Janet Ellzey, Dr. Noël Busch-Armendariz, and Dr. Katherine Polston.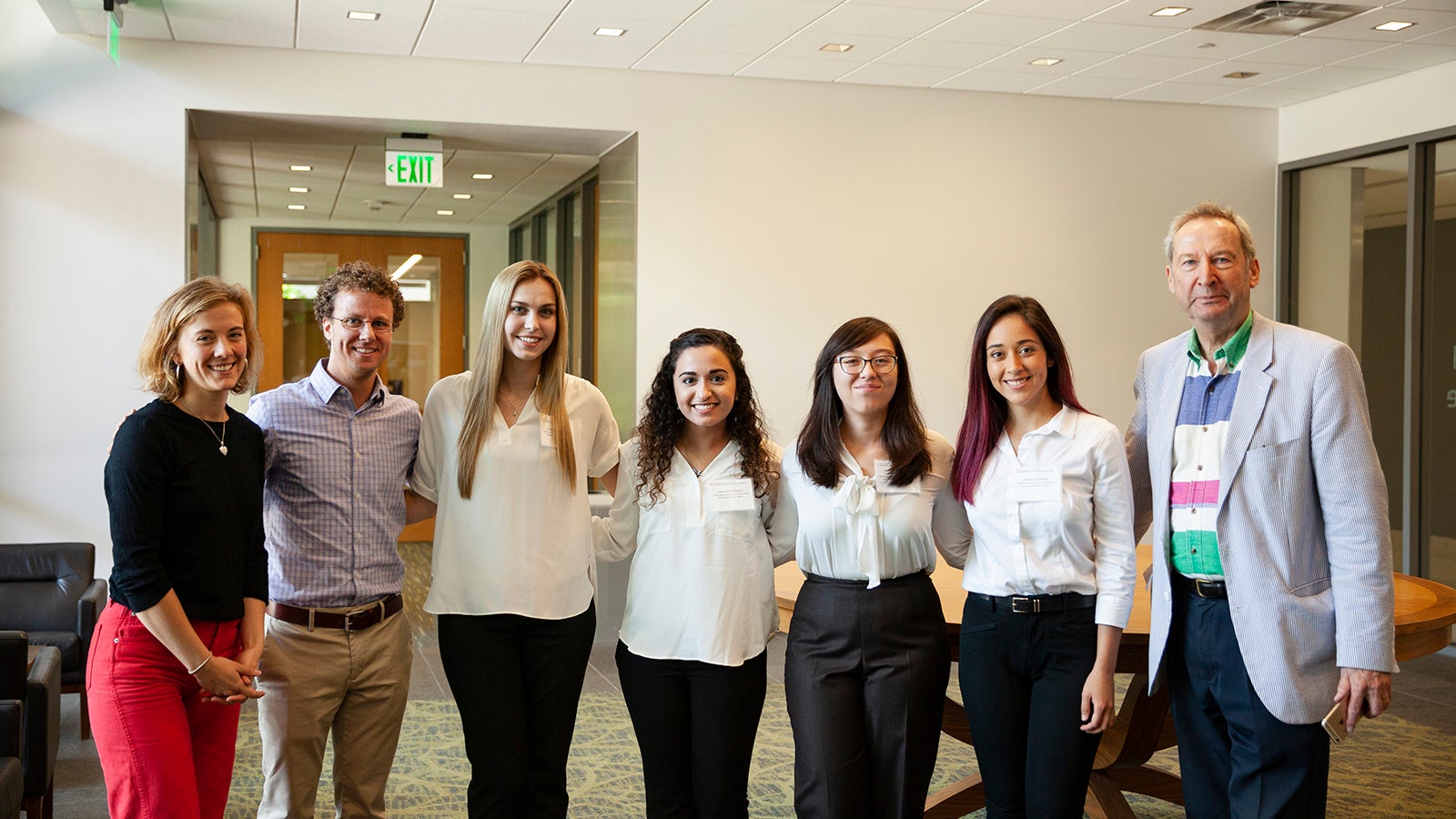 Health and Housing: A Comprehensive Needs Assessment of Low-Income Communities in Puebla, Mexico
Latin America
Comprehensive assessment of health needs, determinants, and resources in underserved regions of Puebla, Mexico, focusing on aspects of the built environment. Student team members: Christina Ciaburri, Veronica Remmert, Claire Stephenson, and Andrea Sandoval Flores. Faculty team members: Dr. Ricardo Ainslie, Dr. Tim Mercer, and Dr. Peter Ward.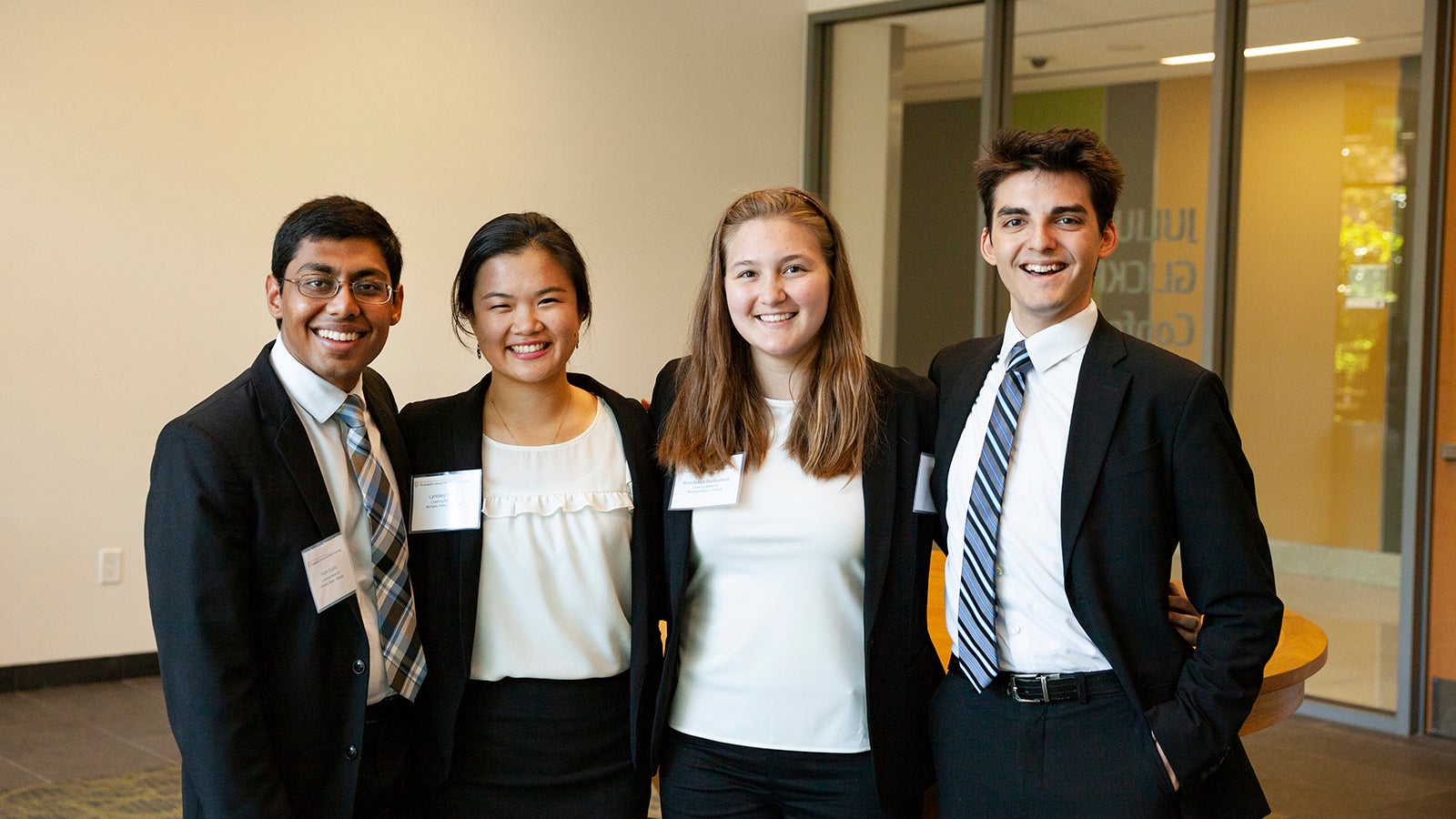 Lowering Maternal Mortality Rates: What Texas Can Learn from the Republic of Georgia
Europe, Russia, and the Caucasus
Helping Texas reduce its maternal mortality rate by examining successful methods in Georgia. Student team members: Anastasiya Byelousova, Parth Gupta, Michael Sanchez, and Lyndsey Wang. Faculty team members: Dr. Amy Liu and Dr. Sharmila Rudrappa.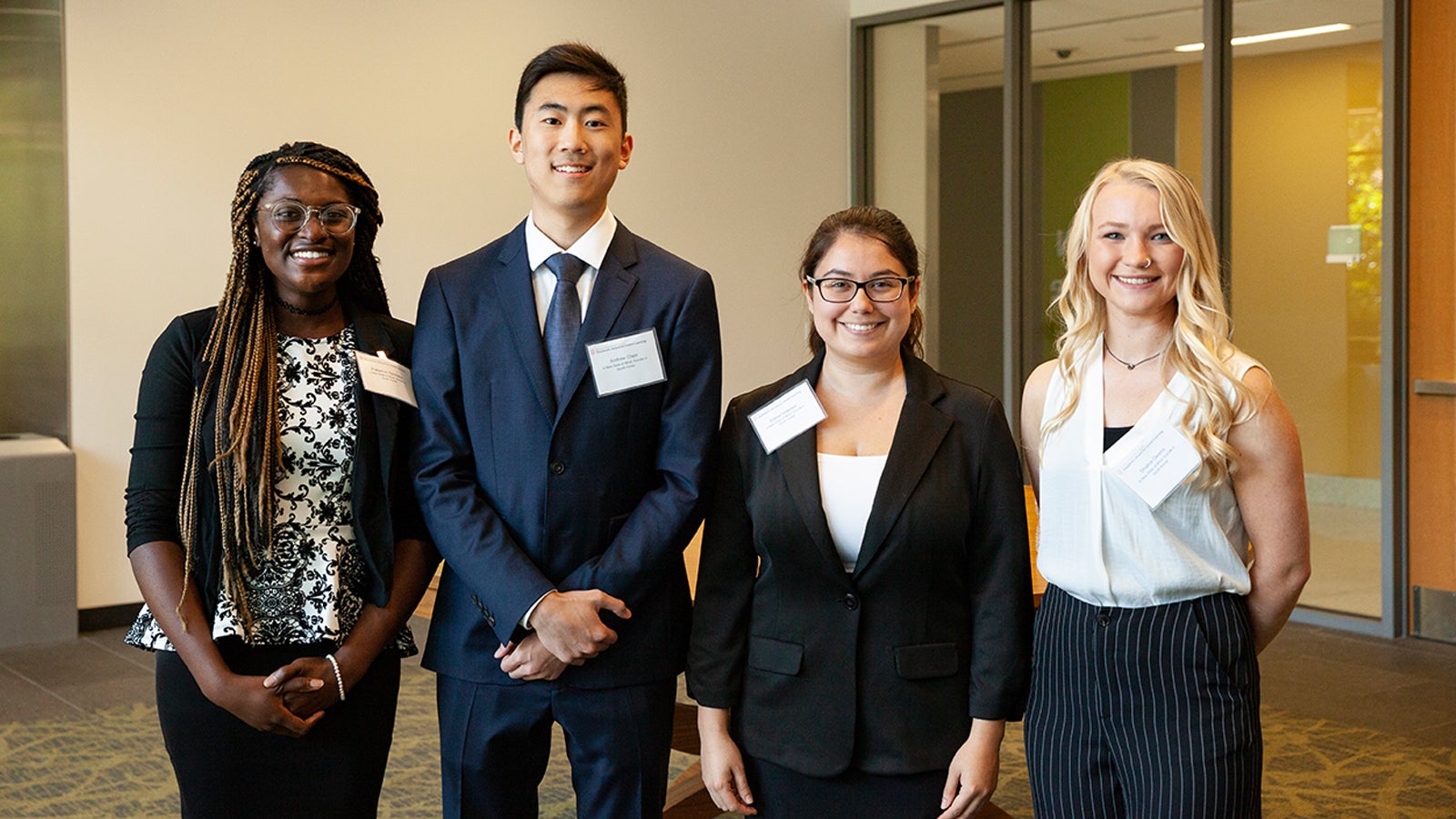 A New State of Mind: Mental Health in South Korea
East Asia
Explore whether culturally grounded intervention programs, through the use of a mobile app and in-person workshops, can have an impact on people's opinions on mental illness and suicide in South Korea. Student team members: Andrew Chen, Patience Ojionuka, Elena Ordonez, and Shaina Owens. Faculty team members: Prof. Jiwon Park, Dr. Carma Gorman, and Prof. Michael Baker.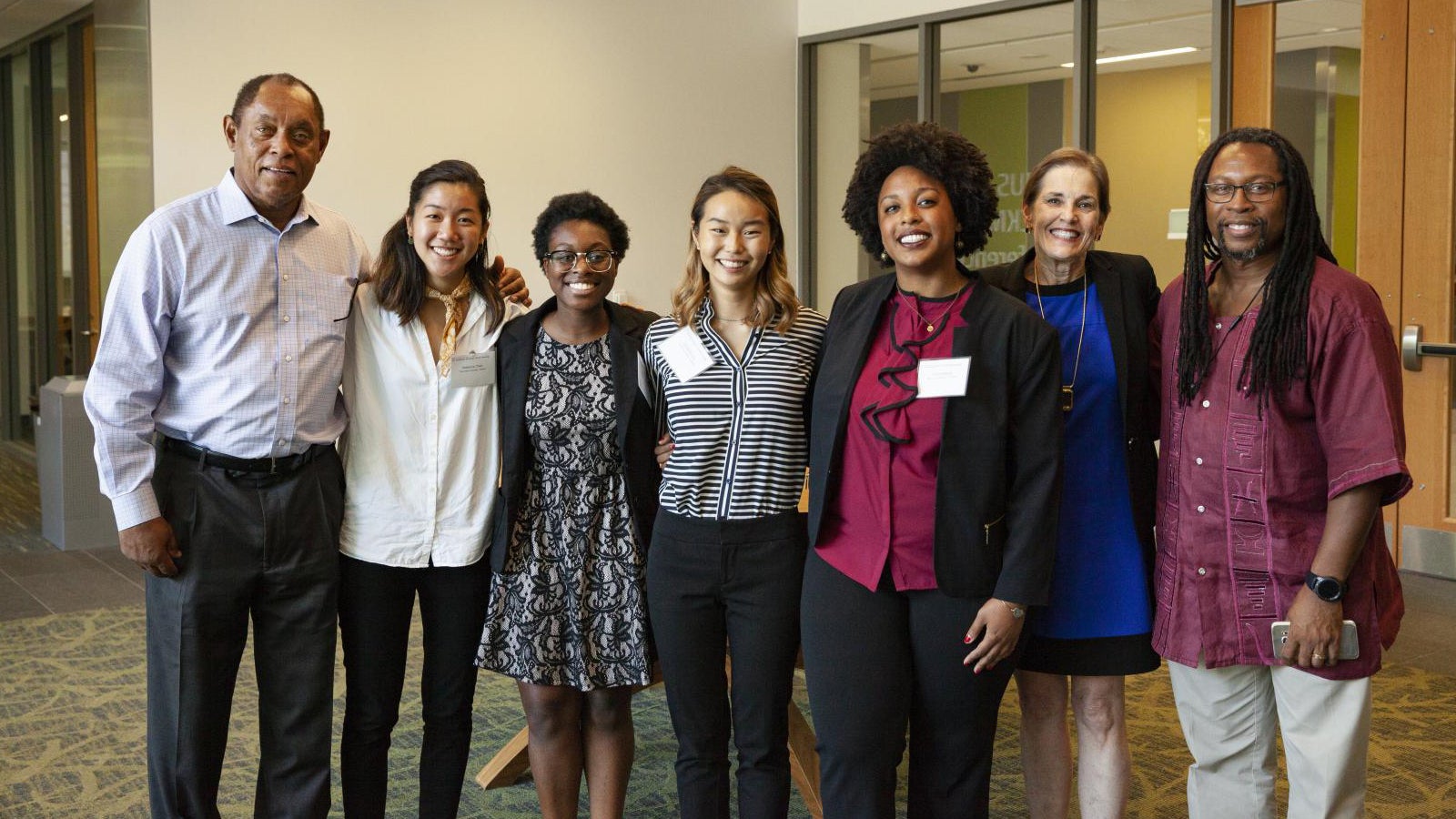 The Color Complex: Unraveling the Stigma of Colorism in Global Communities
Africa
Explore the influences of colorism in Ghana through the lenses of media and businesses; identity and sense of self-worth; the cyclical nature of skin bleaching in families; and social mobility. Student team members: Timia Bethea, Rebecca Chen, Christina Cho and Vida Nwadiei. Faculty members: Prof. John Doggett, Dr. Kevin Cokley and Dr. Minette Drumwright.
---